Prekshadhyan
Today's session was really amazing. I have been doing dhyana for many times, and could feel spandanas in the body…this time I could actually see all colours as Deepak sir instructed…..
Beautiful experience. Never ever I had this experience before.
Thank you so much sir, and special Thanks to Jagdish sir for giving us this opportunity.
Prekshadhyan
Today's session was really amazing. I have been doing dhyana for many times, and could feel spandanas in the body…this time I could actually see all colours as Deepak sir instructed…..
Beautiful experience. Never ever I had this experience before.
Thank you so much sir, and special Thanks to Jagdish sir for giving us this opportunity.
DR Ulka Natu' s lecture at ZOOM in all particpants residence due to LOCKDOWN on 06.05.2020
EXcellent lecture a versatile speaker in YOGIC faternity lot of inputs on Bahgawad Geeta the ABCD where one shoudl practice every day was really overwhleming and a things to be remebered. The technique ofreducing the STRESS and
controlling the emotions is very well appreciated and also the daily dies following AStthanga YOga of Patanjali
YOga sutra is also highly appreciated
Such lectures shold eb kept very often . Details lecture on Bhagawad Geeta Chapter 3, 4 6 and 12 i.e Karma Yoga , Janna Yoga , Raja Yoga and Bhakti Yoga , teh 4 streams of SVYASA is also sugested
An Eye Opener Course on Yoga
Feedback on YIC Course
The Course:
Till the time I joined the course, Yoga for me was only about Asana, Dhyana & Pranayama. The YIC course has opened up the doors to the ocean of knowledge of Yoga. It has taught me what yoga is about (Astanga Yoga). Along with the knowledge of yoga the course has also familiarized me with the scriptures (Bhagvad Gita, Vedas, Upanishads, Samhitas etc.) and their significance. I would like to thank VYASA university for designing such a beautiful course.
Further the course is scheduled on weekends, so it was very helpful for a working professional like me to attend.
The Faculty:
Heartfelt gratitude to all the gurus who have provided us with invaluable knowledge. A perfect example of being a "Karma Yogi".
It has been the constant support of them without which I would not have been able to complete this course successfully.
Viraj V. Mhatre
Reg. No. 3702
YIC – Aug 2019 Batch
Free online Yoga Sessions during Lockdown
Dear Jagdish Sir,Asmita Madam and all other team members of Swami Vivekananda Yoga Kendra- Navi Mumbai, Very gratefull to you all for organizing free online Yoga Sessions during Lockdown regularly.
Also like to thank for bringing in special guests in each session who share valuable insights on various topics.
Thank You🙏🏻
Thank you note..
I used to practice yoga at other places… It was no other than another form of exercise.
But as I started practicing yoga with Jagdish sir, about 10 years ago, I felt the the deeper aspects ..the mind and soul and fell in love with yoga… And the transforming journey began..
DR Ulka Natu' s lecture at ZOOM in all particpants residence due to LOCKDOWN on 06.05.2020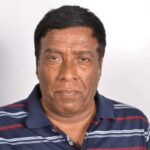 EXcellent lecture a versatile speaker in YOGIC faternity lot of inputs on Bahgawad Geeta the ABCD where one shoudl practice every day was really overwhleming and a things to be remebered. The technique ofreducing the STRESS and
controlling the emotions is very well appreciated and also the daily dies following AStthanga YOga of Patanjali
YOga sutra is also highly appreciated
Such lectures shold eb kept very often . Details lecture on Bhagawad Geeta Chapter 3, 4 6 and 12 i.e Karma Yoga , Janna Yoga , Raja Yoga and Bhakti Yoga , teh 4 streams of SVYASA is also sugested
Meditation Workshops
Respected Jagdish Sir!Thanks for today's wonderful session of meditation.🙏Gratitude🙏
Yoga instructor course Feedback
I've did YIC course primarily to pursue further studies in this field of yoga..
The interactive practicals sessions conducted by Manoj sir were unique and interesting. They took us through the intricacies involved in the movement of the body and attaining the postures..
Theory sessions by Mangesh sir were very informative and made us contemplate on our thoughts..
The sessions conducted by Rajni didi and Raju Bhandari sir were invaluable.
Vijaya madam's sessions bring so much positive vibes.
Our two day trip to Chinmaya Vibhuti was a lot of fun filled with deep insights given by the lectures of Dr. Kashinath sir, Bodhe sir and Nilesh sir.
All the efforts made by Dr. Jagadish sir for all this to happen were appreciated..
I thank all my fellow students for all the support and encouragement they have been giving throughout the course, which made the journey more enjoyable.
Internship feedback
As a part of the YIC, we had to do internship. I thank Mrs. Salita for giving us the opportunity to join her classes at Koparkhairane for internship. The students were very enthusiastic to learn. Learned a lot while planning, coordination and executing the classes.
It's a great learning as well as teaching experience for all of us..
"Yoga Instructor Course" (YIC) Feedback
"Yoga Instructor Course" (YIC) Feedback
First & Foremost, I am grateful to Dr. Jagdish Naik for encouraging me to join the YIC course when I had just "thought" of joining a Yoga foundation course. Never thought I may become a Certified Instructor in Yoga with such an expansive knowledge, 4 months down the line. The entire Course structure (both theory and practical) is "Fantabulous". It is very nicely conceptualized by VYASA University and all the sessions were systematically conducted by all the teaching faculties of Swami Vivekananda Yoga Kendra, Navi Mumbai.
Just like others, I too had felt few months back that Yoga was just about Asanas with some philosophy behind it or any other physical exercises. But this entire course was a real eye opener for me when many things unfolded throughout the course lectures and practices. This course has been a big transformative process for me… both in personal as well as professional life and I am enjoying it to the fullest!!
Heartfelt Gratitude to all my teachers (Jnana Yogis) including the visiting faculties and VYASA friends for being with me in this Transformative journey. And this journey continues…
Ms. Shruti Mestry
(YIC Batch-Aug 2019)
"Yoga Instructor Course" (YIC) Internship Feedback
"Yoga Instructor Course" (YIC) Internship Feedback:
It was an amazing learning opportunity to teach Yoga after the completion of YIC Course to different category of participants, from a 7- year old child to a 55-year old with diabetic and spinal disorder profile.
During this teaching process, I discovered my own hidden skills like –
A Good Communicator- I got easily connected with participants and could explain them each technique in their way of understanding.
A Good Coordinator – Right from initiating and creating the weekend program flyer, coordinating and follow ups with all interns and participants, scheduling the whole program module week-wise and tasks for all interns, Adjustments for last minute changes in the program till the final completion of Report making..
It also showed me where I need to improve my teaching skills… specially Time Management- to conduct the session in timely manner and most important to finish the class "on time".
The whole process was truly an excited practical experience…
I am grateful to all the Course teachers & Examiners too, who gave us valuable practical teaching tips throughout the course without which this Internship Program would had not been successful.
Ms. Shruti Mestry
(YIC Batch-Aug 2019)
YIC internship feedback
YIC internship The Weekend Yoga Program
18th January to 16th February
This Internship program was conducted for 10 sessions which included major part of sukshma vyayama, lossening exercises, suryanamaskar, asanas and pranayama which we learnt in our YIC. Participants belonged from the age group 18-60 and attended as per their suitable timings. Participants felt benefited through these sessions not only in their mundane activities but also mentally. They have posted feedbacks about the same. This was not only equally beneficial for me in major aspects like, communication and confidence but also in strengthening my skills, improvising and systematically arrange my teaching methods.
I'd also like to thank Shruti and viraj for place and management. I'm also thankful of Hemraj, from whom I noted down few communication hacks and Vignesh for his share in this program.
Thank you.
Mardav Padhye
YIC Svyasa
YIC INTERNSHIP
First of all it was nice experience to take an internship from this I also learn a lots of things.
My flexibility is very nice but one thing which I want to improve that to correct the mistakes bcoz this ability I don't 've & my talking sense should be improve.
As an instructor I ve observe that the participants was doing with seriousness,this is very imp as an teacher.
So that it.
Internship Feedback
As a part of YIC course I have to undergo internship to get the hands on experience and prepare a report on the chosen subject. I have selected "Yoga for specially abled" as my subject for the project.
I have done internship at NeuroGen Brain and Spine Institute during the period 06 Nov 2019 to 01 Dec 2019. I have gained valuable insights and learned important aspects of my project subject during this period.
During my tenure at NeuroGen I have got opportunity to observe number of patients facing different health issues. I have put in my learning from yoga course to understand their problems and advice them simple asana, various mudras, some breathing exercises and few mantras.
During this short tenure I could not give complete therapy to the patients but I gained valuable experience and received positive feedback from some of the patients and their parents.
I want to take this opportunity to thank Dr. Alok Sharma for allowing me to undergo internship at NeuroGen Brain and Spine Institute. Also special thanks to Dr. Khushbu and Dr. Rohit for guiding me during the internship. I am obliged of all the staff of the hospital for supporting me.
Pradnya Kumbhar
Aug 2019 Batch
Reg No 3698
YIC 2019 Feedback
Reason for joining YIC was a prerequisite for MSc Yoga, however, the experience was very enlightening. Being a weekend course it was easy to attend the classes. The course design was such that it covers various aspects of Yoga, kriya and philosophy. Normally more focus is given on asanas and pranayama, however in this course other philosophy and kriya were also covered at length.
Speaking about the faculties, they are the best. Mangesh Sir made complex subject like philosophy easy to understand. Manoj Sir's practical sessions made us more flexible. He taught us the 8 steps of each asanas which will helps us remember the correct method of doing the asanas.
Yoga is a way of life and will help us in every walk of life.
Pradnya Kumbhar
Aug 2019 Batch
Reg No 3698
Part Time Yoga Instructor Course August to December 19
The reason I joined YIC course at Koper khairne Center is mainly because it is a weekend course. It suits housewives like me who cannot join full time courses but are interested in being a Yoga Instructor. The self study material provided is good. If one spares time to go through it & attends classes to clear doubts, it is a good opportunity not only career wise but also to learn much more about Life. All Lectureres, Teachers -Mangesh sir, Asha didi, Manoj sir, Rajni didi, Bhandari sir,Vijaya mam are excellent. I only wish if number /frequency of Practical classes as well as kriya sessions was inreased.
Internship
As a part of my YIC course at Swami Vivekananda Yoga Kendra, we were suppose to do Internship for experience on hand. I got an opportunity to attend Salita's yog sessions at sector 20, koperkhairne. I witnessed senior teachers taking Pranayams, Chetna aasan, Suryanamaskar,etc.I was given an opportunity to take loosening exercises, few aasans . This increased my confidence & made me ready to share my knowledge of Yog with others.
Feedback for Kriya Yoga sessions- Internship
The kriya yoga session conducted buy me on behalf of Vivekananda yoga Kendra, Navi Mumbai was a revealing experience
This was conducted in our regular yoga batches because of which the participants were physically ready for the inward journey. Kriya yoga entails physically sitting in stable body position for long time which is is quite a challenge for the modern lifestyle people. This was observed in the beginning days of kriya yoga but towards the end sessions there were notable changes in the stability of participants. Not only the physical but mental stability shared by participants was notable change from the earlier one. In kriya yoga there is lot of scope to incorporate finer and finer practices to explore and tune inner folds of body, mind and intellect. More and more subtle chants and experiencing the effects of the same on body mind and intellect can be very very revealing. I hope to explore further frontiers of Kriya yog in association with Vivekananda yoga Kendra.
Regards!
Feedback for YIC
After a stagnant and saturated point in my life I decided it's high time I take action on betterment of myself. As I was surfing for Yoga Courses I stumbled upon YIC and immediately applied for it. I must say that this course was an eye opener about the entirety of human consciousness. Mangesh Pandey sir's lecture were a guided and detailed description on philosophy. Manoj Mehta sir's asana sessions showed us how much we limit our body through our conditioned minds and how we can be limitless with added subtle tips and tricks. The more I talk about Vijaya Ma'am and Jagdish sir the more it'd less. Each and every faculty may it be visiting, all were following Yama and Niyama and teaching us the same in every class. HR Nagendra Guruji has designed a beautiful course and we all have taken a lot from this course. This course has opened our eyes and gave us the inspiration to be the change we want to see.
YIC Feedback
YIC course at Swami Vivekananda Yoga Kendra where the burst the bubble of my mind that Yoga means Asans. It's something beyond it which is very useful for individual as well as, in relation to the society for day to day life.
My fellow student have shared their experience & here I truly saying that it's very true & correct because I lived that.
If you are reading my testimonial means you keen to know something which is missing. Where I was before joining the YIC. And here you search is completed because you are on right path & you answer is YIC course at Swami Vivekanada Yoga Kendra.
I would like to take this opportunity to thank you who guided me & nourish me.
Thank you.
Jagdish Sir
Mangesh Sir
Manoj Sir
Vijaya Mam
YIC has been a learning
YIC has been a learning experience, not just academically but it has touched the greater aspects of life too. I'd like to thank Svyasa for thoughtfully designing sucha compact course and making it possible to do this course for working 0. I'll be forever in debt of all the teachers and visiting faculties for sharing their knowledge and wisdom.
Feedback for YIC
My experience at YIC Swami Vivekananda Yoga Kendra,Navi Mumbai was truly wonderful.
I learnt about yoga philosophy in much detail.earlier i used to think yoga is all about asanas and Pranayama only but here i not only learnt about it but also about Karma yoga, Bhakti Yoga and Raja yoga. It was very interesting to know about Sri Rama Krishna and Swami Vivekananda,their contribution in this field,their life stories, were very inspiring.
For me it was a very knowledgeable course.
The teachers of YIC are very knowledgeable and expert in their field of education. All the YIC teachers were very co-perative, caring and helpful in nature.
Thank you svyasa for designing such a concise course which covered all the aspects of Yoga.
Salita Belose
Reg. No. 3701
Aug 2019 batch
Feedback for YIC
The course 'certified yoga instructors course' conducted by vyasa was introduced to me by a friend. As a prerequisite to MSc yoga Therapy I had to do this course. But the experience received during this foundation course was enlightening. The theory sessions touched many 'why's in the philosophy. The approach of the lecturer Mr Mangesh Pande sir was very much concurunt with the text book designed by a chander HR Nagendra guruji. Right from the definition of yoga to the core principles of knowledge in the philosophy they both touched all the important aspects. The practicals conducted by Mr Manoj Mehta Sir where another eye-opener. Is tips and tricks enabled us to open many myths about our own bodies. The sessions conducted by MS Vijaya madam and doctor Jagdish sir were invaluable. The emphasis was always upon the right attitude – yamas and niyamas. Last but not the least the interactions with the visiting faculties like Rajnididi, Bhandari sir, Mahesh Sir, Naidu madam where like precious gems from the ocean of yoga.
Feedback for the excursion to Chinmay Vibhuti
During the YIC course we were told to participate in the two day's excursion to chinmaya vibhooti. The excitement was unspeakable. finally on the day of excursion to chinmaya vibhooti the team was accompanied by almost equinumbered team of teachers. that surely added to the joy but the real experience was to come when we reached our destination. The lecture presentation by Dr kashinath sir was extremely deep regarding the scientific study of effects of yoga. The homeostasis was the concept described by him in unheard details with the tour of our inner microcosms. Dr. Bodhe service linking of streams of yoga to various postures taught us about the horizons to which we can expand our thoughts to. The discourse by swamiji was the cherry on the topic means of all the lectures and knowledge that we received during our excursion. The soul touching experience of chinmay jivan darshan was unforgettable. With this 2 days excursion we definitely returned changed… evolved…
My hearty regards to the team of Vivekananda yoga Kendra Navi Mumbai especially Dr Jagdish sir.
YIC course testimonal
YIC course at Swami Viveananda Yoga kendra is learning about yoga philosophy more than just asanas., essentially to understand yoga and its application in daily life. The Navi Mumbai center at koperkhairnae headed by Dr.Jagadish Naik and excellent team of accomplished masters who are thorough in their field,is a boon for the students to learn. The whole course is so beautifully crafted and delivered that you become a transformed individual at the end of the course. Basic requirment of this course is attitude to accept what is being offered and not complain.It is really a privilege to learn under the guidance of such masters/gurus. Unique exposure to the theoretical aspect of philosophy enshrined in our vedas, upanishad other scriptures and also the practical aspect of yoga, meditation, Pranayamas, kriyas,Bhajans, mantras etc.
Thank you YIC Navimumbai for such a wonderful experience
ChinmayaVibhuti Tour and Internship programme as part of YIC curriculum
In addition to my previous testimonial of the overall YIC programme, we had two significant events:
1. Trip to Chinmaya Vibhuti … another icing on the cake., where we presented our reports done by us as part of the project. We got opportunity to visit Jeevan Darshan of Pujya Swami Chinmayananda , library, to Pranav Ganesh Mandir atop the hill. There were illumining lectures by eminent faculty Dr.Kashinath (S.vyasa/Rajasthan universiy), Prof.Bodhe from (Kaivalyadham) and meditative session by Prof.Nilesh also from Kaivalyadham.
2. The internship programme wherein I got the opportunity to share my experiences of Yoga, especially Pranayama with participants. I taught Anulom vilom pranayama, Aumkar chanting,Brahmari pranayama besides kapalabhati which helped them to prevent stress build up and calming their emotions and mind.
N Balakrishnan
Reg No 3692
August- December 2019
02:30 PM-08:00 PM
Chinmay Vibhooti
It was really great experience in chinmay vibhooti one level up feeling of so spiritual in various areas. Inspiring life journey of swami Chinmayananda the whole life was indeed touched the heart, calm and peaceful atmosphere of chinmay vibhooti Happy assembly. Very informative session by Dr Kashinath sir about Haemeostasis, principal application of yam and niyam by Bodhe sir, dynamic practice on pranayam (AUM chanting and mantras) by Sandip sir. Other very effective knowledge sharing by other Gurus.
Sincere thanks to Jagdish Sir, Mangesh sir, Rajni Didi, Vijya mam, Santosh sir
And Umeshji for astrology lecture and telescopic view and also our batch mate who made tour successful ,love to go again. I suggest every one should participate this tour.
Hemraj Banjare
Reg 3704
YIC Aug 2019
Roll 14
Certified Yoga Instructor Course
The Certified Yoga Instructors Course is an introductory Yoga course offered by VYASA, Bangalore through it's various affiliated centres across the country.
I had the opportunity to do the 4 month weekend course (August- December 2019) from the Swami Vivekananda Yoga Kendra, Navi Mumbai which is ably managed by Hr Jagdish Naik.
Over the last four months, it was an enriching experience to realize the rich heritage and wisdom of Yoga that has been passed down by the selfless sages of ancient lore. The faculty lead by Hr Jagdish Naik were great examples of humility and selflessness. The lessons learnt from the faculty and the fellow students provided me deep insights into Yoga as a wonderful science that can be applied in daily life.
In all the course taught me overview of Yoga philosophy, four paths of Yoga, Indian culture, lives of Sri Ramakrishna Paramahamsa, Ma Saradha Devi, Swami Vivekananda, besides Asana, Pranayama, Meditation, Bhajans and Prayer.
The Karma Yoga programme, Report writing and the internship was a humbling experience where we could be of some help to fellow mankind.
The most important takeaway is to make Yoga as a way of life and continue it's teaching in every walk of life in the path of selfless service, devotion and righteous duty at work and society.
Certified Yoga Instructors Course (August- December 2019) Tour to Chinmaya Vibhuti and Internship Programme
In continuation to my previous testimonial of the overall programme, this post highlights two significant events:
1. Trip to Chinmaya Vibhuti wherein we were given the opportunity to showcase our study undertaken by us as part of the report. We also had the good fortune of visiting the Jeevan Darshan of Pujya Swami Chinmayananda Ji, a venerable saint and a great disciple of Swami Sivananda Sarasvati, Rishikesh and Swami Tapovanam. The visit to Pranav Ganesh Mandir atop the hill filled us with wonder. There were illumining lectures by eminent faculty from reputed Yoga Institutes and a small skit by us to highlight the role of Yoga in modern day life.
2. The internship programme wherein I got the opportunity to share my experiences of Yoga, especially Pranayama with my fellow colleagues at work. I taught my colleagues (4 weeks) about sectional breathing, Anulom vilom pranayama, Aumkar chanting besides Sukshma Vyayama which helped them to prevent stress building up at arms, elbows, neck and shoulders.
G Nagarjun
Reg No 3700
August- December 2019
02:30 PM-08:00 PM
Wonderful Journey
Before I begin with my review for all the knowledge I have gained, I want to share my background. Me and my family met with a terrible accident in 2010. The impacts of which were both physical and mental. My mother, Nalini Naik got us out of it through strong will power, medicines, yoga, and reiki. Despite of being bedridden for almost a year and having a serious injury to my spinal cord, I am still able to walk around and live a normal life.
I owe a lot of credit for this to my bond with yoga ever since I was a youngster. It strengthens not just the body but also the mind and soul.
Jagdish sir has been one remarkable influence on me. His inspiring words about being impactful and not just any ordinary person are very motivating. He speaks a lot about self search, difference between hearing and listening, how one should present themselves in the competitive world to succeed on a complete level have added a lot of positivity in my life.
I agree with him that we all should feel lucky to be a part of this organization that has such a rich and inspiring syllabus.
Manoj sir has been a very practical and effective mentor. His way of teaching involved a lot of interactive sessions in which we would come up with different answers to collectively build an answer to his questions. He has effectively explained the importance of Suryanamaskar to cope up with the deficiency and changes that happen in a females after 40s. From the perspective of the youth and the working class, he recommends certain asanas that will help make a positive impact and have a healthy lifestyle.
Pandey sir's meditation sessions have provided us with a different edge. One can do asanas for the fitness of the body but meditation strengthens and brings peace to the mind. Sir's knowledge on the Mandukya Upanishads; states of dream, being awake, sleep, and self-transcendence and has greatly helped us understand the mystical part of yoga.
A big thanks to all the instructors at the institute for providing step-by-step guidance to all students. All the shared training material and training is so lucid and impactful that it will help us achieve good results in the future. The training is in a very thoughtful and systematic form which makes it easy to grasp.
I used to be associated with this institute when I was younger. It feels good to be associated again. I may not get any younger but yoga that I have learnt will help me preserve my youthfulness for long enough.
A small request, if I may. Please see to it that the room is ventilated properly. We were unable to understand clearly at times as the sound used to rebound.
Thanks for everything!
Experience of Certified Course in Dynamic Energizing Power Yoga.
I have joined the Dynamic Energizing Power Yoga, of Swami Vivekananda Yoga Kendra, of 2019 batch. This program is designed not only to help us to learn asanas, but also helps us to prepare ourselves to teach yoga for peace and harmony. It has been well designed and well executed by Dr. Jagdish Naik, coordinator of VYASA center, Navi Mumbai and his team.
                I have voluntarily chosen to do this course and have highly benefitted from it. Dynamic Energizing Power Yoga is an advance form of Ashtanga Yoga. During this course, Shri. Manoj sir taught us many types of asanas, Suryanamaskar, joint loosening exercises, warm up exercises, tummy workouts, cardiac exercises, balancing asanas, etc. I came to know that these workouts help us to strengthen the bones, flexibility of joints, muscle toning, improved concentration. It also burns a lot of calories, improves the lung capacity and stamina. He also taught us about the correct posture to be used for Suryanamaskar which helped me personally to get relief from back pain.
              Dr. Jagdish Naik sir, taught us about diet and corporate yoga which is very beneficial for overall health of corporates, who face many challenging situations resulting in stress and other health related problems like obesity, spondylitis, thyroid, B. P., etc.
               Shri Mangesh sir, taught us cyclic meditation which rejuvenates, brings calmness and distresses the entire body. This was something new that we learnt which was simply marvelous.
               As there was something new to learn every time, we did not realize how the sessions passed by, and I thank the entire faculty for giving us an opportunity to learn something new which is of immense help for self and others who would practice the same.
Vrinda Bhagvath
A LIFELONG ATTACHMENT IN LESS TIME ❤️SVY
Learning & Growing with Swami Vivekananda Yoga Kendra, Navi Mumbai has been amazing. The best part of the Power Yoga Course is that it did not make me to byheart chapters from books, instead it is an experience. The Teachers are very dedicated, humble & always ready to help the students.The Practicals (Asanaas, Pranayams, etc) taught by Manoj Sir are learn with fun. He taught systematically, step by step & made it easy to understand. He took repetitions to assure we learnt it well.Mangesh Pandey Sir's Cyclic Meditation class was out of the world experience.Jagdish Sir trained us for Corporates by training us in Chair Yoga & giving tips assuring that we are ready to take sessions. I would like to continue my journey of Yog with such a wonderful team 💐
My eventful journey with S-Vyasa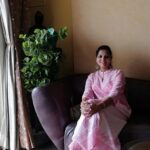 My journey was filled with rich learning experience.
I joined Power Yoga without knowing exactly what to expect. After completion of Teacher training course elsewhere and starting a few Yoga classes I had good Yoga base thus was ready to get more indept Yoga knowledge. Learning always has a start date and it doesn't come with a end date as it is a continuous process.
Here we came to know the real meaning of "Power Yoga" which helped to eradicate any misconceptions about power yoga the students might have. It was very tough journey for me initially but under the able guidance of Manoj sir, Jagdish Sir, Mangesh Sir and Vijaya Mam it became very knowledgeable and exciting. The focus here is on right technique for stretching and correct breathing pattern. As a yoga teacher I used to do only traditional Asanas but after joining this course I came to know about how to practice Asanas alongwith technically correct way of stretching, controlled breathing and holding your Asanas to get the best out of Power Yoga.
The wonderful inputs given by Jagdish sir regarding Corporate yoga were like icing on the cake.
How to approach corporates, way to understand their requirements in detail in order to design the session and many other fine points have helped us during this journey.
The knowledge on cyclic meditation by Manoj sir gave us a new dimension on Meditation and helped me personally as an Yoga Teacher
This course has benefited me immensely and hope I am able to influence many others to enrich their lives with the correct way of doing Yoga.
Sarika Phadnis
Take Yoga as way for Life
Hello, I am Prerna Banga, a yoga teacher. Learning Power Yoga, from Swami Vivekananda Yoga Kendra Navi Mumbai, was one of the best decision I took in a way of yoga learning.Power Yoga, Corporate Yoga, also the concept of meditation are the main concepts of my learning here. The teachers has great knowledge of Yoga and also they are very approachable to help or clear any of my small doubt.
The guidance by Jagdish Sir regarding how to take the class, clear basics of Yoga and their application in life, is really useful.
Manoj Sir is one of the finest teachers I have come across. The posture correction and way of teaching is fabulous. With Manoj Sir, my urge for learning has increased even more and also the confidence to learn difficult asanas.
Mangesh Sir has beautifully described and made us experience the concept of Cyclic Meditation.
The overall learning has helped me to enhance my learning of Yoga and for sure it is helping me to train my trainees in a better way and make them understand the value of good health. I would like to thank all the teachers for conducting such courses and spreading the awareness of Yoga in such a beautiful way. Thank you Jagdish Sir and Manoj Sir for teaching us the true and practical Concept of Power Yoga.
Thank you,
Prerna
Power Yoga Course – Outstanding learning experience
It has been a very nice experience to be a student of this power yoga class organised by Swami Vivekananda Yoga Kendra,Navimumbai.Getting knowledge from teacher like Dr Jagdish Naik and Manoj Mehta sir is really a great opportunity for me. Initially I had misconception regarding any form of yoga other than the conventional Yoga. But, after joining this class I started to realize how conventional Yoga can be extended to the next level to increase the strength of the body and muscle and modernising without changing the core. This is what Power Yoga is and more I continued with the classes more I fell in love with it.
From the sessions the biggest gain for me are my body balance, strength in mind that nothing is impossible if proper effort and guidance provide, Cyclic Meditation techniques which has helped immensely in my development and my will power to learn more about Yoga and take it further.
During the sessions we're also taught about relevant topics like corporate Yoga and quick asana sitting on a chair. These have absolute importance in modern day corporate sedentary lifestyle of long sitting with bad postures.
This course also taught us how to take classes for individual and groups. Overall it has made us more complete and versatile Yoga practitioner as well as teacher.
At last I would also like to thank all my teachers for the effort and dedication they have put on us to push us and make us believe on ourselves to reach where we are now.
Life changing courses
I had undergone YIC and DEP courses and they are beautifully designed to experience a transformation .
My trainers were experts in their field of teaching and the knowledge they share commendable .
YIC life changing experience
Mala swami vivekananda yoga kendra madhun khoop kahi shikayla milala.Tya mule majhya ayushyat khoop kahi badal jhalele ahet.Mala yoga baddal jasta kahi mahit navhta,yoga mahanje vyayam kiva sharirachi charbi kami karne pan hya course mule mala yoga baddal deep mahiti kalali.Hya sarvyache shreya mi Dr. Jagdish Naik siranna dete.YIC mule mala streams of yoga baddal khoop sari mahiti milali.Bhakti mahanje fakt pooja karne he mala mahit hota pan bhakti mahanje true love,emotional culture,saglyat devacha vass ahe he mala hya course mule kalale.Mangesh sirani shikavlele veda,upanishad.Manoj sirani ghetlele perfect asanas,Rajani didi hyanni shikavlele shlokas,Raju siranni ghetlele shuddhi kriya,Asha ma'am ni sopya paddhatit shikavleli anatomy,Vijaya ma'am ni kelele sahkarya mi hyancha manapurvak aabhar manate.Velo veli majhya chuka shudharat siranni dilele mala protsahan ani tya shudharat mi khoop kahi shikat geli.Majhya barobar mala majya gharchya lokan madhe hi zhalele badal disun ale specially majhya muli til badal.Mala he jyan dilya baddal mi majhya sarva gurunche manapasun abhaar mante tasech majya course madhil sarva maitrininche hi abhaar mante jyanni mala nehmich support kela.Thank you
YIC a wonderful journey..
YIC course was a great and different experience.With minimum knowledge of yoga wanted to learn and explore more about it,that was the reason i joined this course.The teaching was very different,unique and interactive.All the teachers here are highly knowlegable and take extra effort to make each and everyone understand what is taught.The syllabus is carefully made and covers everything about yoga which is important for us to know.The course made me understand about myself,why yoga is important for everyone,the positive impact,about prana,breathing,our body and how it functions.The course is intense but fun at the same time.It is also strict and well disciplined which is very important.The trip to Kaivalyadham,Lonavla was a great and new experience.The lecture conducted there was very beneficial.Presentation of report writing there boosted our confidence and took out the fear of facing the crowd.At last,I would thank all the teachers Manoj sir,Mangesh sir,Jagdish sir,Vijaya ma'am,Rajani didi,Raju sir and Asha ma'am for all the valuable knowledge they shared and for the amazing teaching.I would definitely recommend this course to those who wish to get into yoga for the betterment of themselves or for others.
Thank you and god bless.
YIC Batch-Jan 2019
YIC-The Quest begins….
The YIC-Yoga Instructors Course (from Vyasa-Swami Vivekananda Yoga Kendra-Navi Mumbai) was a wonderful way for me to explore and experience yoga, meditation, mantra and mostly emerge at the present moment fully activated and at peace with my body and mind.
The course has given me a good background knowledge of theory, philosophy, breathing awareness, kriyas and many more aspects which I was always curious to know. All the teachers were masters in their art and very supportive but no doubt very strict also at times regarding punctuality, discipline etc. There were times when due to various other responsibilities and commitments I felt like quitting but the urge and the Quest had already begun…. as something new was taught everytime I attended the lecture-this helped me synchronize with the journey smoothly.
The journey to yoga has taught me that true yoga is not performed but it has to be lived. Doing YIC from Vyasa is a privilege – my gratitude to all my respective teachers and friends who were supportive throughout the course.
MY journey of yoga through Y.I.C
Philosophical part done in Y.I.C was a good experience as I got to know about Upanishads,Vedas etc. Practicing asanas with breathing pattern was a new concept for me.Asanas,Suryanamaskar taught here are excellent with deep explaination. Bhajans,mantra chanting conducted here gave me an opportunity to recite sanskrit more prominently by understanding the rhythm and its meaning effectively.The teaching pattern of gurukul system is followed which gives scope of clearing doubts and learning more efficiently.
It's an excellent course nicely designed by SVYASA bengaluru for beginners.I highly recommend this course for enthusiastic yoga learners.
Anuradha Khandelwal
Experience of Yoga Instructor Course conducted at VYASA center, Navi Mumbai
I feel extremely happy and privileged to admit that the YIC course conducted at the VYASA center of Navi Mumbai is excellent in all aspects. It has been well designed by SVYASA Bengaluru and well executed by Dr.Jagdish Naik, Coordinator of VYASA center, Navi Mumbai and his team. It has given me deep insights into many things including the four paths of Yoga, Yoga philosophy, Surya namaskar, Asanas using 8 step method in all four postures (sitting, standing, supine and prone), Sectional breathing, Pranayama, , Omkar meditation, Cyclical meditation etc. Every topic has been handled nicely and adequately by trained expert faculties. Practical aspect was also covered in details by Manoj Sir to build confidence amongst the students. Kriya sessions were also well conducted. Visit to Kaivalyadhama, Lonavala was extremely enriching in terms of learning in depth aspects about Yoga, working as a team and understanding the expertise and functioning of the institute. Presenting the research report at Kaivalyadhama in front of expert faculties was a unique experience.
It is an extremely good course for beginners in Yogabhyas. All the faculties take extra efforts and interest to give more and more in-depth knowledge to the students. I strongly recommend it to all those who want to take a plunge in the vast ocean of this interesting ancient experiential science of Yoga. It will certainly help them prepare a strong foundation in Yoga.
Wishing Jagdish Sir and his team all the best for future endeavors!
My YIC
Experience of YIC at Swami Vivekananada Yoga Kendra Navi Mumbai.
Whenever I had heard about Yoga, my interpretation was that it is Asana
& breathing exercises for personal health. When I started doing Yoga I realised
that it's not only asana & pranayam ,but it's a eight limbed path which takes one
to self realization. It was learnt in my YIC at Navi Mumbai.
In YIC, I learnt that, Yoga comprises of four parts mainly Raja yoga,
Dnyanyoga, Bhaktiyoga & Karmayoga.Most of us were aware about Raja yoga
as Yoga. I realised Yoga is not only flexibility of body but it teaches you to be
flexible & accommodative in thoughts.
The theory part was really very vast but it was explained in simple and
easy way with all its relevance in day to day life .It was made very interesting
by giving suitable examples. The flow of lecture was too good, which always
created eagerness to learn more n more.
Similarly the yogic practices were done in a wonderful way. Every time we
were doing the practices we were learning something new about it. It was
always felt desire to learn lot more, created thirst for learning a new dimension
about the asana, feel & understand the effect of asana on body part,
experiencing the breathing happening, the differences in different type og
breathing and many more.
Cyclic Meditation was the best part of YIC. It was so relaxing, rejuvenating,
refreshing & truly concentrative. The flow of it was superb, it made more
attentive & alert. Also, the chanting has improved our dialect; it made us get
engrossed in it. All prayers have created an impact after learning it with its
meaning, developed an interest in learning Sanskrit to know it better.
The feather in the cap was the visit to Kaivalyadhama, Lonavala. It was an
the enriching experience overall. This course made me understand that we should
always have an eagerness to learn, whatever we do in life do it as a Karmayogi,
love yourself as Rajyogi, Surrender yourself to that Supreme & all this will
make you truly Yogi.
I am grateful to all the faculties from the bottom of my heart. I would surely
recommend this course in future for its strong fundamentals & conduct of the
course. It made us aware of Swami Vivekanand's dream & vision.
It is my pleasure to talk about Kriya.
Hi sir
It is my pleasure to talk about Kriya. It is well organised with expert teachers like Bhandari sir and supported by Nagesh sir,Vijaya mam. July 2017 batch we have been motivated to learn kriya with easy technique thought by you all. Due to this Kriya exam went well and also about ShankaPrakashalana if I Would say more than a totally fresh natural healing day. In a 3 months time i was wonder of your arrangement of teaching techniques. I thank you for all the arrangement from entire our July 2017 batch. Have a healthy life keep blessing batches like this forever.
God bless you
Regards
MylaraSwamy KS AND JULY 2017 BATCH.