JAGDISH NAIK
Ph.D. - Empowering Health Care (Meditation, Theraputical Yoga)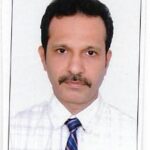 Dr. Jagdish Naik is a recognized health care expert who delivers optimum result through his subject expertise, dynamic teaching, and workshop engagements. The holistic approach towards health care and lifestyle management is backed by his vast and enriched experience of over 22 years in the health care industry. Dr. Jagdish Naik is founder of Sulochana Naik Educational Trust (SNET); which is instrumental in educating and training people in health care management, alternative health care methods, complimentary medicines and therapies. Dr. Jagdish Naik's varied professional background and keen desire to impart good teaching translate into creative and systematic method of training people in health care management, allternative therapies and lifestyle management.
Professional Qualification
Traditional Chinese Medicine Acupuncture and Moxiboston; Beijing, China. Diploma in Naturopathy from Nature Cure Institute; Nasik, India M.Sc. in Food Science and Nutrition; BSP University Lucknow, India Post-Graduation in Social Entrepreneur Management from S.I.E.S; Mumbai, India Diploma in Yogic Science Education and Yoga Therapy from Y.V.N; Mumbai, India Yoga Instructors course from the Swami Vivekananda University; Bangalore, India Certificate Course in Counselling from Heart To Heart institute; Mumbai, India. Ph.d. in Yogic Science from open International University for complimentary medicine from Medicina Alternativa Srilanka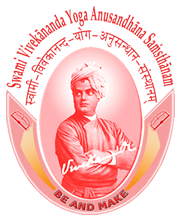 MANOJ MEHTA-YIC
YIC from VYASA Bangalore.Conducting Practical sessions in Yoga.
RAJANI PRADHAN
Philosophy and concept and stream of yoga
She holds a Ph.D. in Yoga Shastra from Kulaguru Kalidasa University Nagpur.She has done masters in Yoga Shastra , Indian classical music and science of Yoga .Currently teaching Yoga Philosophy, Sanskrit Peetham in Somaiya college.
Vijaya Chandran
M.A. , YIC from Vyasa, Diploma in yogic therapy and Naturo- Therapist.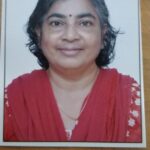 Sneha Sham
YIC, S-vyasa Bangaluru. Regular Batch Yoga Teacher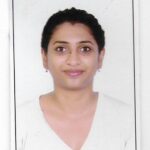 Dr. Varanasi Suchi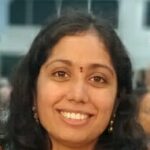 MBBS Ayurveda and PGDYT S-Vyasa
Nagesh Naik
B.E,, Yic from S-vyasa Bangalore.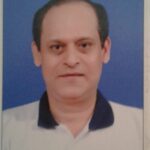 Umesh Lalit
Institute Teacher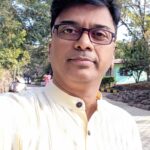 B.SC. (Physics) from Mumbai University
Diploma in Business Management
SAP-MM- Completed SAP-MM module from SAP GERMANY
Completed M.Sc. in Ecotourism part I from Sikkim Manipal University.
Diploma in Yoga Education (Yoga for Students)
Instructor's course in Yoga Therapy  (Hypertension and Yoga)
Diploma in Yogic Therapy, Natural Living, and Naturopathy
Completed Level 2 Certification for Yoga practitioners by QCI-IYA
YIC from VYASA Bangalore
Rekha Karambelkar
Therapetic Yoga Master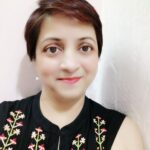 TTC (Teachers Training Course)- Yoga Vidya Niketan, Mumbai
YNTC (Yoga Therapy & Naturopathy Diploma Course)-Yoga Vidya Niketan, Mumbai
Dynamic Energizing Power Yoga (DEP)- Swami Vivekananda Yoga Kendra
Level I Hypno Therapy Course